About Outside Living
Established in 1995 Outside Living provides professional landscape design and management services. We specialise in residential landscape and pool design.
Our understanding of design principles is strengthened by extensive horticultural knowledge – allowing us to create beautiful and functional outdoor living spaces. We have a strong understanding of regulatory requirements and can provide a complete service in design, documentation and management - making a difficult process easy for our clients.
Outside Living was awarded a Silver Medal at the 2013 AILDM National Awards for the successful management of the extensive grounds of a retirement village on Sydney's Northern Beaches. A second Silver Medal was awarded for the successful re-design of a significant garden in Pymble.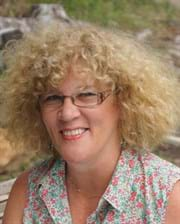 About Karen Staunton-Ross
Karen is a qualified and practising horticulturist, landscape designer and technician.
Following careers in teaching and in finance, she completed studies in Horticulture, Landscaping and Bushland Regeneration at Ryde TAFE. Her outstanding academic achievements were recognised when she was awarded the TAFE NSW State Medal for Outstanding Performance plus the Landscape Contractors of NSW Most Outstanding Student Award.
Karen has experience in landscape design and documentation and report writing and presentation as well as landscape management.
Karen is a Fellow of the Australian Institute of Landscape Designers and Managers (AILDM). She served on National Council from 2005 til 2015, as Treasurer from 2008 til 2015 and the Hidden Design Festival co-ordinator from 2015 to 2018.